Who loves Easter? I know I do! Usually its because not only does it mean Summer is just around the corner (thank freakin' Jesus H Christ) but its a day thats filled with candy, nice outfits, family, tons of great food and last but not least; Easter eggs! Even if you don't celebrate the holiday like myself for religious reasons decorating these little morsels can be a real treat.
Almost all of my family pretty much hates hard boiled eggs so we actually don't boil them all (only about half) before decorating, we just...decorate! I find it easier to do designs and such and then afterwords we just crack them open and make some breakfast with them (cool now I want an omelet.) The ones that are boiled can sit for a bit and cool, or if your feeling really fancy you can try to drain an eggshell out after you decorate it so it can last ~a lifetime~. Totally up to you.
So I scoured the internet for some cool ideas and heres what I came up with! A top seven list for you all to try out with the family this holiday. Enjoy!
1. Tattooed Eggs
I cant believe I never thought to do this. The amount of things you could do with this idea is crazy. These eggs pictured above look so elegant and beautiful with the images chosen, but if you want to get a little more kid friendly why not add some pictures of spiderman or princesses? Or if you have a love of sailor jerry themed items why not add some to the eggs!
2. Silhouette Eggs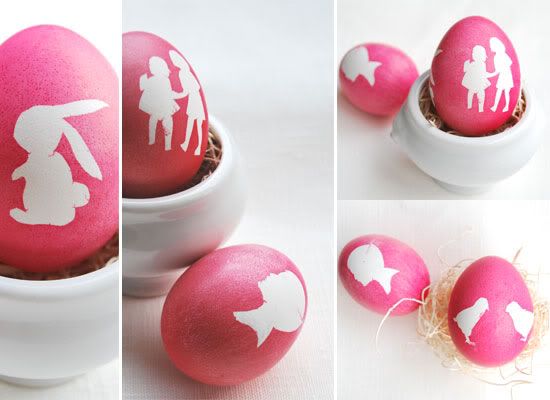 How cute, not too overdone and not too little. You could even do simple shapes like stars and hearts! This is also listed as mid difficulty due to using the exacto blade for cutting out your image, if you find this too difficult grab a pair of scissors and try a smaller image like the ones I mentioned earlier.
3. Easter Egg Terrariums
I'm sorry but this is freakin' cutest and probably my favorite of all. I am definitely trying this one out for this holiday solely due to the creativity! This is also a great option for a vegan family or someone who just doesn't really like to eat many eggs.
4. Marbled Eggs
Warning: This is a pretty messy one so make sure you have some nail polish remover ready! This looks so beautiful with the right color scheme. My idea is to try this out with a Wes Anderson themed color pallet like so:
5. Mehndi Style Eggs
These little munchkins are adorable. I pretty much draw like this on a daily basis so I know how easy it would be for myself, but you can do these designs pretty simply or try to take it up a notch and work on them a little more in depth. All you really need is a sharpie.
6. Speckled (hehe) Eggs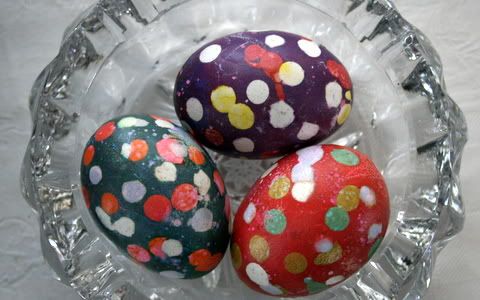 The thing about this project is you have to really pay attention to the last step of letting the wax melt, I could see this whole thing going wrong really fast if you don't keep your eye on that. Otherwise its a pretty cool idea!
7. Fortune Eggs
This idea comes from somewhere foreign in which I could not credit it correctly so I have included the whole tutorial along with it. The one step I don't see explained is the first one which includes puncturing a hole on to both sides of the egg and then blowing into the egg to push the rest of the yolk out. The rest is really design as you wish! How cute, I would love to leave little cute notes for my loved ones.
And thats all! Enjoy the holiday everyone!
All ideas above are not my own personal DIY's but ones chosen from other affiliated sites. All credit can be given to those sites listed in the linked portion of each description. I do not own any of the rights to these images.